The Annual Meeting of the World Economic Forum (WEFAM), which will be celebrated in Davos from the 23rd to the 26th of February, remains the most important force for engaging the world's top leaders to find collaborative ideas that shape the global agenda and improve the state of the world.
Currently, we are living in a highly interconnected world where technology, demographic shifts, and politics have great societal and economic consequences. Now, more than ever, global leaders need to share their insights and innovations to better address future obstacles.
To achieve this goal, the WEFAM has an annual theme for the meeting that defines its structure and organization. This year's theme "creating a shared future in a fractured world", aims to abandon the idea of a fragmented world and boost awareness about collaborating globally and without borders to improve, benefit and safeguard our current way of life.
In this year's annual report to identify and face the most prominent global risks, four of the top five most impactful risks are environmental, demonstrating that global leaders are finally viewing climate change as the world's biggest threat.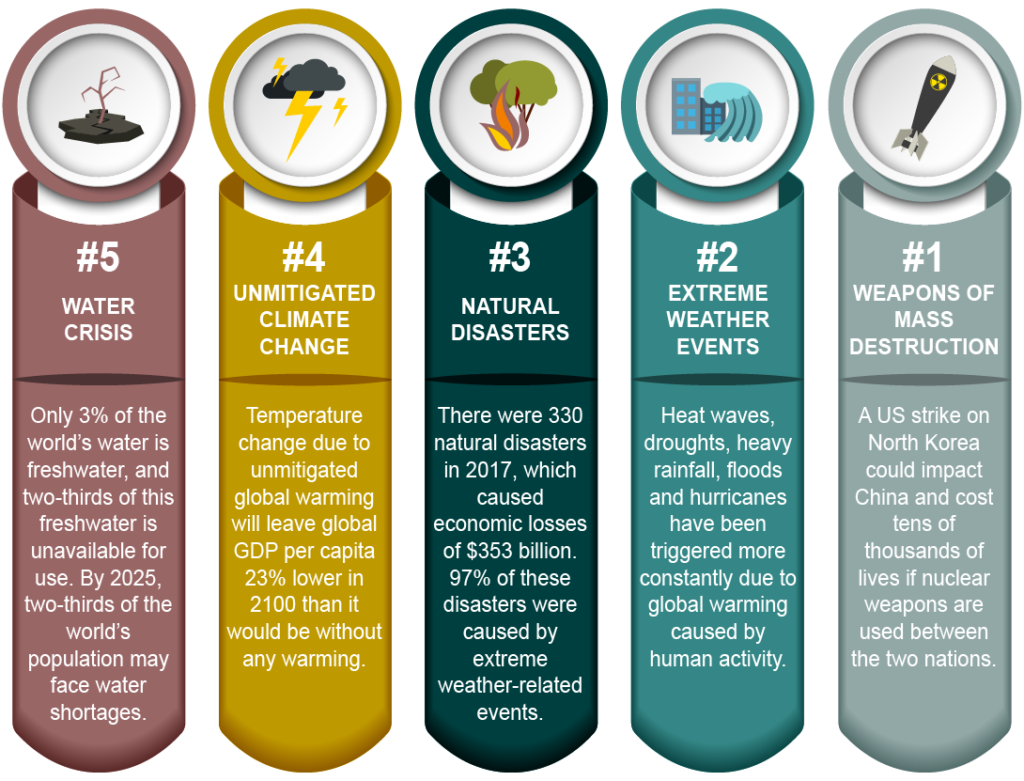 Source: Global Risks Report 2018, WEF
In order to face these environmental risks, the WEF has created its own Environmental Agenda, which works to present solutions that can solve the world's biggest challenges in regard to climate change. As a green and socially responsible company, we are proud to be part of some of WEFAM's solutions: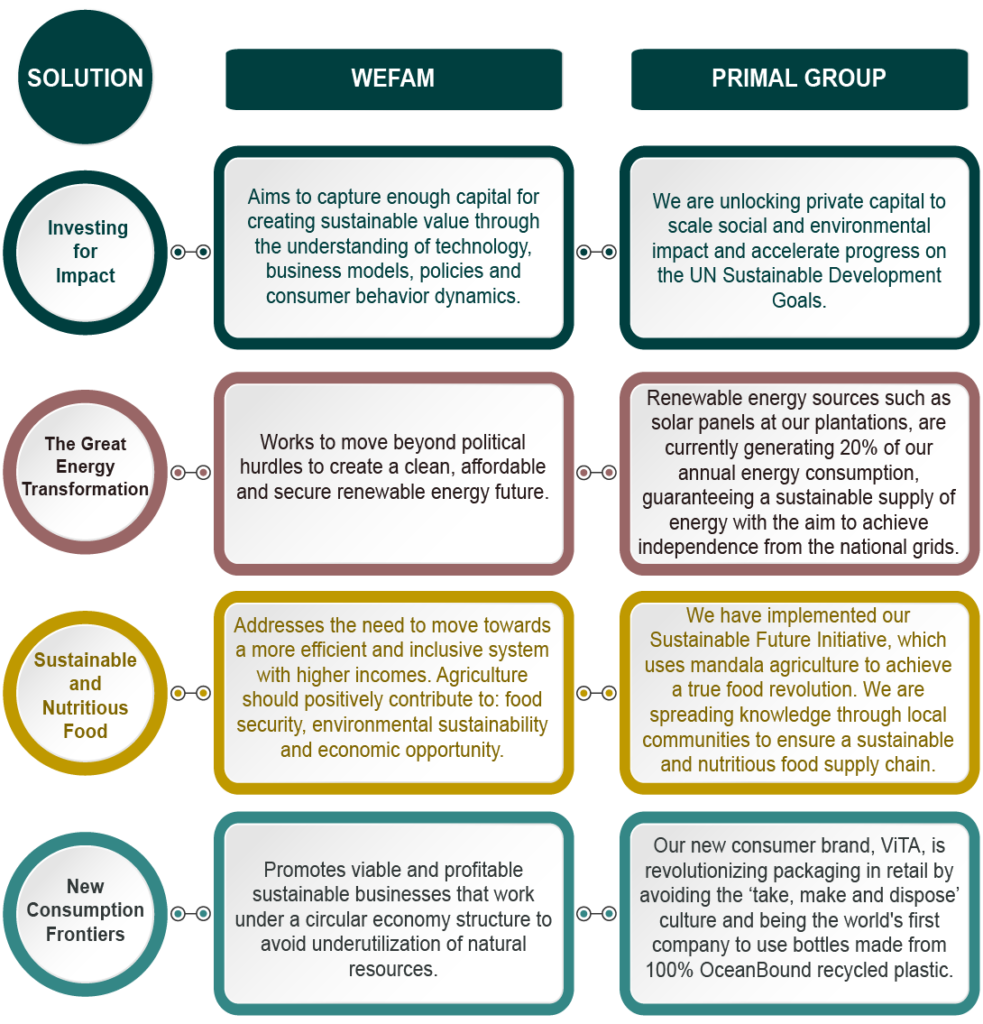 These policies will not only benefit the environment by taking actions that revert ecological damages, but they will also benefit the global economy, which establishes a new record on billions in damage caused by climate change and natural disasters every year.
The business and political elite need to be pushed to create global policies that avoid nation-state unilateralism and instead engage with the environmental agenda of the WEF to promote a sustainable transformation in energy use and waste management.
Having joined and implemented a variety of WEFAM's Environmental Initiatives, Unique is now at the forefront of creating a more sustainable future by revolutionizing agriculture and consumer industries, as well as energy and food supply chains.