After several years of favorable financial conditions, including low-interest rates and a free-for-all in credit access, corporate leverage is reaching unsustainable highs. Bank balance sheets across Europe still need repair following the global financial crisis and the faster-than-projected expansion in China, fueled by rapid credit and increased spending, risks excessive levels of public and private debt in the future. This pales in comparison to the more structural issues facing the world today, such as excessively high economic inequality, low productivity growth, intensifying demographic trends and a growing atmosphere of protectionism.
Representing 85% of the world GDP, two-thirds of its population and 80% of greenhouse gas emissions, the Group of 20 (G-20) nations met last week under the banner of achieving strong, sustainable and inclusive economic growth in the face of mounting global climate pressures. After several days of negotiations, the G-20 released their annual communiqué that outlines unified policy recommendations for creating a prosperous economy by reinvigorating productivity growth, safeguarding the financial sector and creating sustainable global supply chains. Here's what you need to know:
Current growth prospects were praised across the board, although the pace of growth is weaker than desirable.
Agreements were made on international financial cooperation as well as the continued implementation of monetary, fiscal and structural policy tools to enhance economic resilience.
Markets will be kept open in recognition of reciprocal and mutually advantageous trade and investment frameworks. These are fundamental for growth, productivity, innovation, job creation, and development.
All nations recognized the opportunities for innovation, growth, competitiveness and job creation of increased investment in sustainable technologies and infrastructure across agriculture and energy.
International investment plays an important role in promoting inclusive economic growth, job creation, and sustainable development, and requires an open, transparent and conducive global policy environment.
Above all else, the G-20 expressed its objective to create an inclusive economic system that has the capacity to support those around the world who face disadvantages from globalization and technological innovation through the Hamburg Action Plan. This strategy intends to achieve strong, sustainable, balanced and inclusive economic growth in order to meet the aspiration of all citizens for a better quality of life for their families, communities and future generations. The thousands of protestors that lined the streets of Hamburg during the summit proved just how relevant a global commitment to achieving a higher quality of life for future generations is to the global community.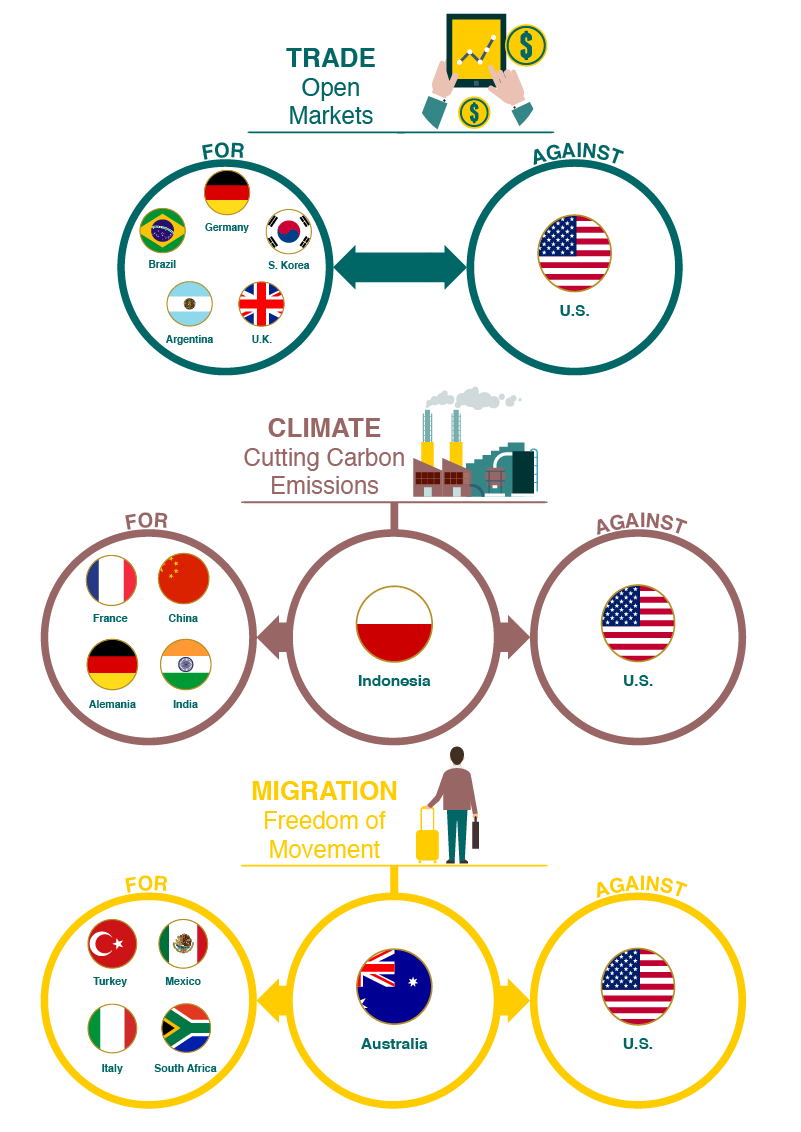 Source: Bloomberg (2017)
.
One of the more fractious meetings of global leaders over the past decade, the summit was ultimately characterized by tensions over climate change, trade policy and increasing protectionism from the world's Western economies. On the other hand, emerging economies seemed the most willing to engage in productive discussions to create an open and inclusive global economy. It's important to note that the G-20 was originally created in 1999 to give a voice to emerging economies, which were not represented in the G7. Fast-forward to present day and these economies have been the source of two-thirds of additional wealth generated around the world.
Let's take a look at Brazil's presence at the summit. President Michel Temer and Finance Minister Henrique Meirelles made progress with plans to arrange a free trade agreement between the existing Mercosur agreement and the European Union. Plans were to form ideal commercial environments for new businesses in the country through the design and implementation of a simplified and specific regulatory framework for entrepreneurs. He even agreed to implement multi-year fiscal consolidation strategies to preserve macroeconomic stability. Why? Brazil is making the structural changes necessary for significant growth after an unexpected downturn. With the consequences of Brazil's previous foray into protectionism still rebounding across the country, Brazil is now opening borders to facilitate investment, trade and business opportunities. This has already boosted foreign direct investment, which is expected to reach $70 billion by the end of 2017.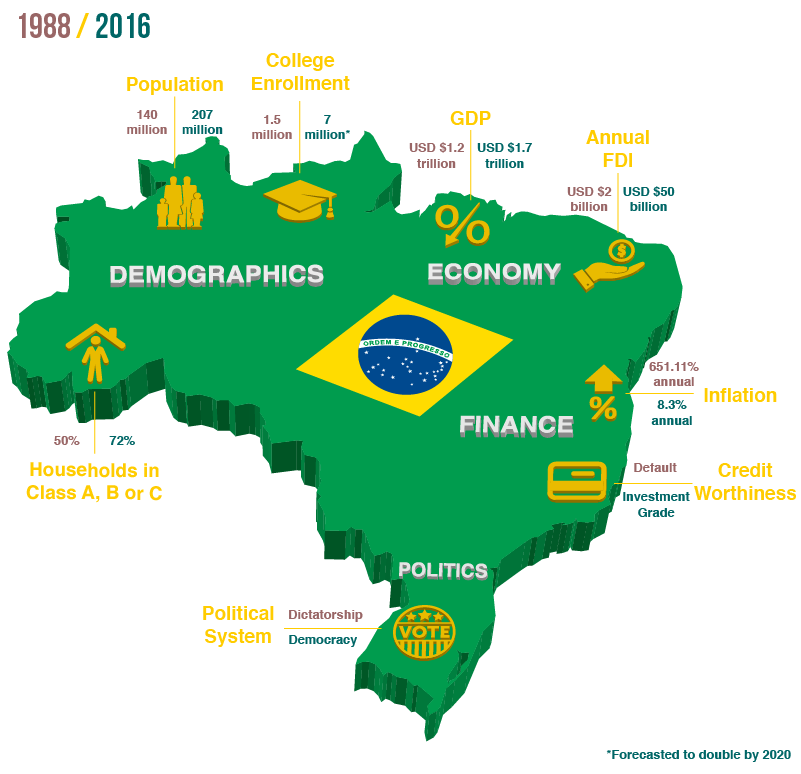 Source: World Bank (2017)
.As the world deals with increased globalization, technological innovations, and climate change disputes, the G-20 came away from their annual summit with unified policy recommendations on boosting the global economy, while protecting the financial sector, and creating global trade networks that will support and boost production worldwide.